Sponsored content: the latest tool in the hands of digital marketers
The internet market keeps evolving.
Accessible and easy-to-use technologies have led to recurrent, quick changes in the way marketers try to reach their audience and pursue their marketing effort.
Like every year, 2022 has seen the surge of new, more efficient digital marketing trends, among which sponsored content plays the major role.
This efficient and relatively new practice is getting increasingly popular because of benefits like higher brand recall, higher engagement and results that outperforms traditional ads.
In addition to that, sponsored content is expected to grow even further in 2023, and its industry to reach a staggering $ 402 billion dollar value by 2025.
So, what is exactly sponsored content and how can it benefit your business?
At Getfluence, we have conducted research on the latest sponsored content trends and stats to keep you updated on this powerful, fast-growing practice.
Here's all you need to know:
What exactly is sponsored content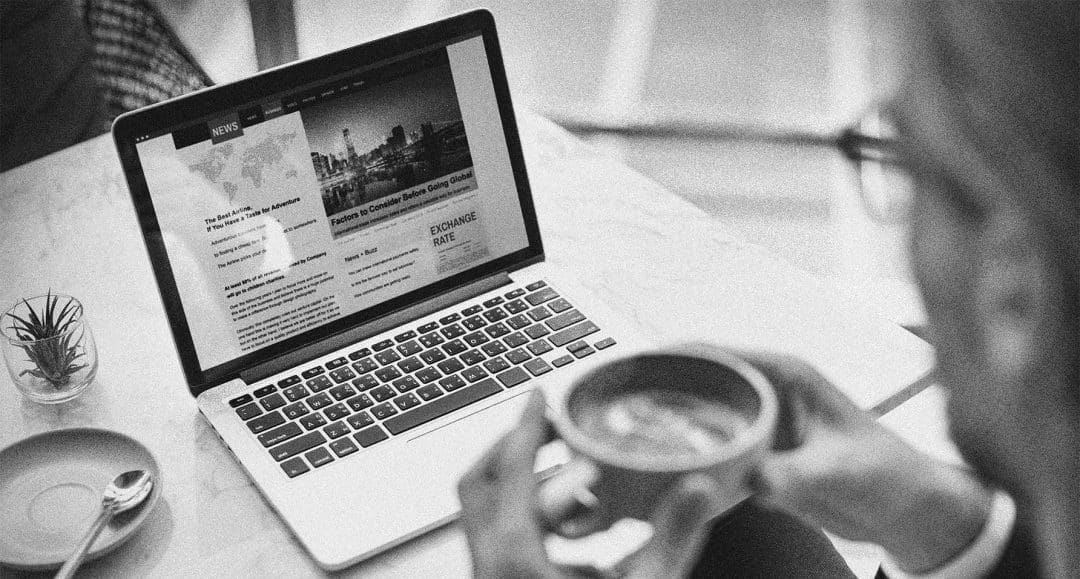 Sponsored content is a form of content promotion in which a brand pays a publisher to distribute content that associates with its values, in order to raise awareness.
Unlike traditional ads, the content promoted with sponsored content is always informative, educational or entertaining.
It generates value for users, instead of just promoting a product or service.
Sponsored content has some key characteristics:
It can be created by both the media and the brand
The content promoted with sponsored content can be created by specialists hired by the brand itself, or by professionals from the publishers (ex. blog writers).

Sometimes brands also use user-generated content (UGC), thus allowing users themselves to tell the brand's story and talk about its values from their view-point.


It provides added value to the users
Sponsored content engages users due to its educational, entertaining or informative purpose, thus providing them with added value.


It focuses on the values of a brand, not just its product or services
Sponsored content focuses on building awareness and notoriety about a brand's values.

This can help build a long-term relationship between the customer and the whole brand, instead of just driving their interest toward a single product or service it offers.


It may be shared through multiple formats and channels
Sponsored content is a very flexible concept which incorporates multiple formats and channels.

Some forms of sponsored content include:

– Sponsored articles
– Videos
– Podcasts
– Infographics
– Case studies
– e-Books
– White papers

The content can be then shared through numerous different channels, from social media, to apps, and to the brand's website.
The benefits of sponsored content
Behind the increasing popularity of sponsored content lie its numerous benefits.
From higher reach to higher engagement – the perks of this practice are not to overlook.
Here are some of the most relevant ways in which sponsored content can help your businesses in its marketing efforts:
1. It generates engagement
Users connect with sponsored content at a deeper level.

When done right, sponsored content can create an emotional connection with the customer, who may then associate the emotion they feel with your brand.
Not only can this lead to a higher brand recall – it also has an extraordinary positive impact over your customers' engagement.
In fact, according to the latest studies, sponsored content is 22x times more engaging than traditional banner ads.
Incredible, right?
Even though this may sound unbelievable, there's a fairly good explanation behind this stat.
When customers interact with sponsored content, they actively choose to do it.
An user may click over a sponsored article because they're genuinely interested in the title and want to learn more.
Therefore, they're more likely to engage with the content you promote.
This a key perk of sponsored content and it's among the main reasons behind its success.

2. It boost the positioning of your brand
Instead of just repeating the same slogan over and over, sponsored content allows your brand to tell a story.
This story should represent the values your brand wants to be associated with, and if told well, it can stick in your customers' minds for weeks, or even months.
This way, sponsored content can create a positive association with such values, which is gonna stay in the perception of your audience for a long time.
3. It helps you reach a large audience
When customers get engaged with a story that appeals to them, they are more likely to share it on their preferred channels.
These may include social media like Instagram, Facebook, and Twitter, but also the old-fashioned word-of-mouth.
All these factors combined result in a higher reach, thus allowing your brand to approach more potential clients.
4. It can bypass banner blindness
Get ready for it.
86% of total customers on the web ignore or don't even notice traditional ads.
This incredibly high number is due to a phenomenon called banner blindness, in which web users ignore banner-like information, whether they do it consciously or subconsciously.
For instance, they may actively decide to ignore an ad that is not appealing to them, or they may get used to avoiding areas of a webpage or social media where ads are usually located.
In both cases, sponsored content can help your brand bypass banner blindness thanks to its formats, which help it not to be perceived as an annoying ad in the mind of your customers.

What is NOT sponsored content
Since sponsored content is a relatively new practice to some digital marketers, there's still some confusion about it.
Here are some practices that are not considered 'sponsored content':
Product placement
Sponsored content differs from product placement because it includes a story.

Traditional product placement consists of paying to have your product or service included in a creative work, like a movie or a TV show.

On the other hand, the whole content used for sponsored content campaigns not only refers to what you offer, but it encompasses your brand values in a narration that is followed by the whole work.


Classic press-releases
Classic press-releases are statements written by a PR professional, which include informative insights about a specific news topic.

They are released by business owners and they focus on informing people about a product or service, rather than just trying to sell it.

Some of them are then picked by journalists who write news using them as a source.

On the contrary, sponsored content does not need to undergo any journalists' selection, as it is the result of a sponsored partnership between a brand and the media.

Boost your sponsored content campaigns using the right tool
Although sponsored content is a powerful means that can significantly benefit your brand's marketing strategy, it may not always be easy to implement such practice.
A well-developed sponsored content strategy requires time and effort, and it may get expensive, tedious, and even highly challenging.
Luckily, there are many different tools that can help you with that, thus allowing you to save your money and your precious time.
Getfluence is a great player in that.
Thanks to its portfolio of over 10.000+ premium publishers around the world, it allows you to partner with the most relevant and authoritative websites in your area of expertise and to reach your potential clients in a clever, easy way.
With Getfluence, you can manage your sponsored content campaigns taking advantage of competitive rates negotiated for you by our experts.
Finally, you can save up to 70% of the time required to manage your sponsored content campaigns, thanks to its centralized messaging system that allows you to share all the documents and information you may need.
Save your precious time and money by trying Getfluence now.
Most asked questions about sponsored content
What does sponsored content mean?
Sponsored content is a form of content promotion. It consists of a brand paying a publisher to distribute content that associates with its values, in order to raise awareness among consumers and shape its public perception to enhance its brand positioning.
What is an example of sponsored content?
Some examples of sponsored content include sponsored articles, videos, podcasts, infographics and white papers. A popular case of sponsored content is Red Bull Stratos, a former event that set the world record for the highest man free-fall and enhanced Red Bull world-wide brand positioning.
How can I build an efficient sponsored content strategy?
You can build a functional sponsored content strategy by relying on authoritative publishers and building content that aligns with your brand's values. You can take advantage of the latest tools to save time and money on your sponsored content campaigns, like Getfluence.