A powerful advertising format
with proven effectiveness
More content on your media
The sponsored article offers you the opportunity to produce quality content for your audience.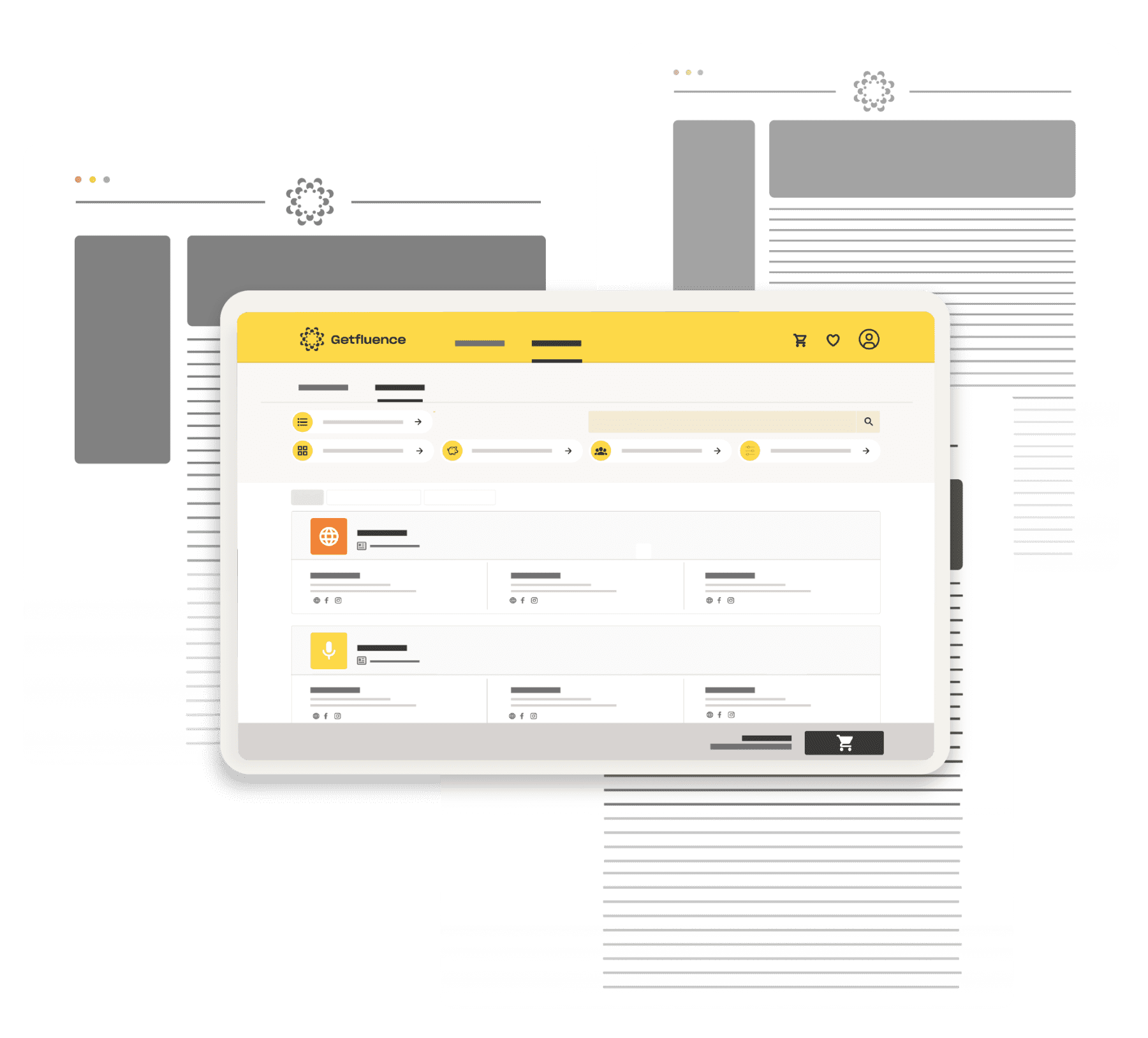 More revenue
Getfluence connects you to thousands of premium advertisers who want to publish on your media.
Stay in control
Define your conditions and validate each proposal, before any launch.
1
Ajoutez vos médias avec vos offres et conditions
2
Recevez des propositions et choisissez avec qui vous voulez collaborer
3
Gérez vos compagnes sur notre interface optimisée
4
Retirez simplement vos gains à J+30 après publication
2,000+ international companies and agencies already trust Getfluence
FAQ
What is the process of purchasing sponsored articles or sponsored content?
Purchasing sponsored articles or sponsored content is a tactic involving compensating a media outlet to publish an article promoting a product, service, or brand. This type of online content seamlessly integrates with the existing editorial content of the host site, delivering an enhanced user experience and increased effectiveness for the advertiser.
These sponsored articles, a key form of sponsored content, usually contain a link pointing back to the advertiser's site, often referred to as a sponsored link. This practice can enhance SEO and drive quality traffic.
Why should media outlets consider selling sponsored articles?
Selling sponsored articles or sponsored content offers several benefits to online media:
Monetization: Selling sponsored articles introduces an additional revenue stream for media outlets, aiding in financing and improving your editorial content.
Partnerships: Sponsored content and sponsored articles can help build long-term partnerships with brands or companies, bolstering the financial stability of your media.
Audience Relevance: Quality, well-targeted sponsored articles enrich your audience's experience by showcasing relevant products or services.
How can media outlets sell sponsored articles?
To sell sponsored articles or sponsored content as a media outlet, follow these crucial steps:
Register on Getfluence to connect easily with potential advertisers. Include your media outlet, describe your site, themes, and pricing for sponsored articles. Provide a detailed description of your media outlet to ensure the relevance and quality of the sponsored articles for your audience.
Generate the revenue your
media deserves
Adopt Getfluence now for your sponsored content
and SEO campaigns.