20,000+ premium media around the world from all sectors work with us
Get more sponsored content campaigns, with simplified management
An all-in-one platform
From campaign briefing to invoicing, everything is centralized.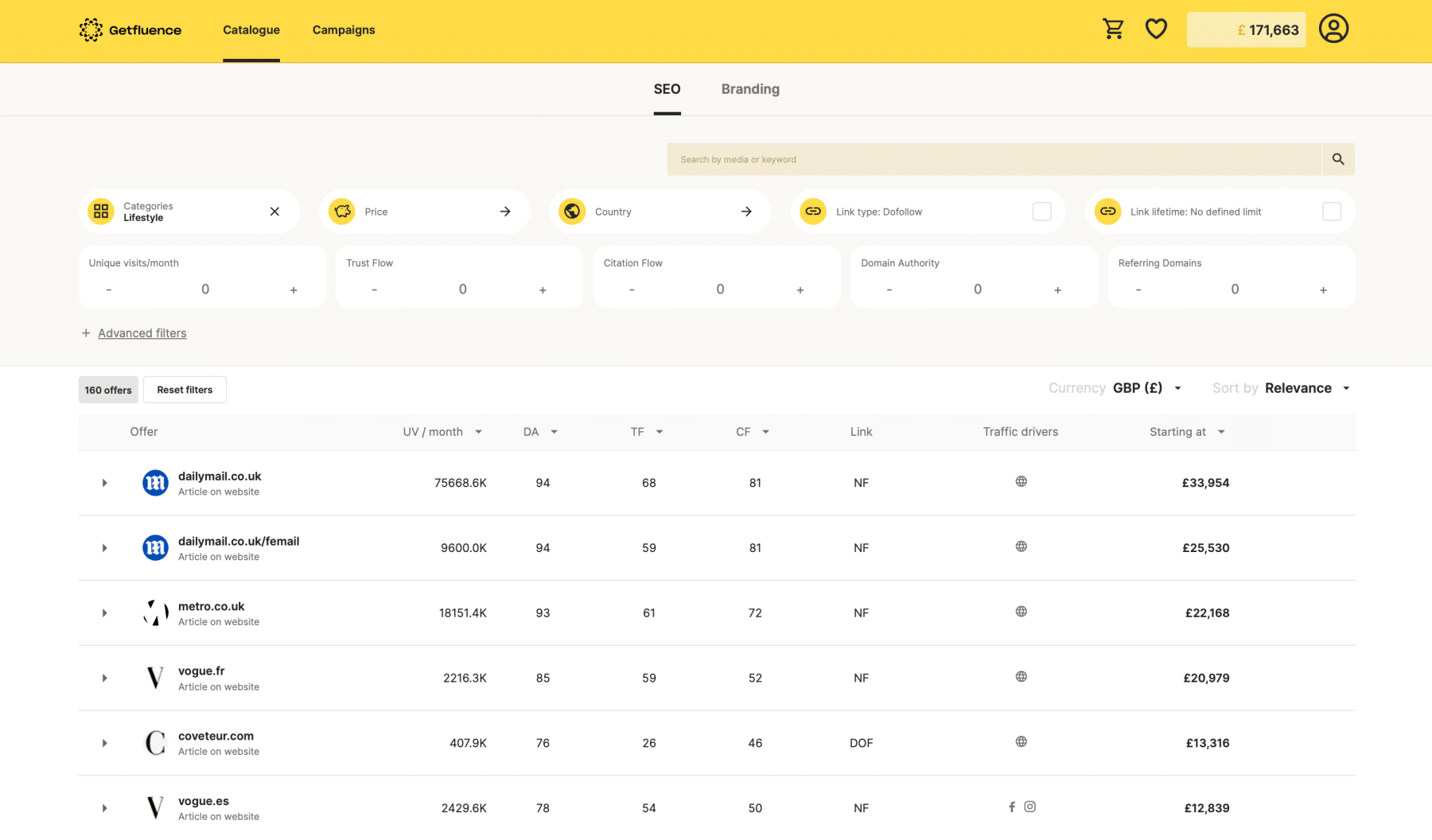 More revenue
Receive new opportunities in a win-win collaboration model.
Stay in control
Define your conditions and validate each proposal, before any launch.
1
Add your media with your offers and conditions
2
Receive proposals and choose with whom you want to collaborate
3
Manage your campaigns on our optimized interface
4
Simply withdraw your earnings 30 days after publication
2,000+ international companies and agencies already trust Getfluence
FAQ
How can I monetize my website with guest post?
There are various strategies to monetize your website, including selling sponsored articles, SEO links, and guest posts. You can sell sponsored articles by allowing advertisers to publish content on your site in return for payment.
Selling SEO links is another option where advertisers pay to include links to their website to boost their rankings in search engine results. These links can be embedded within sponsored articles, guest posts, or ad spaces on your site.
How can I monetize my website through the sale of sponsored articles, podcasts, videos, sponsored links, or guest posts?
As a media company, you're likely familiar with online advertising as a key revenue source for many websites. Yet, creating quality content presents additional avenues for revenue generation.
One prevalent way to monetize your website involves selling sponsored articles and guest posts. Sponsored articles and guest posts are content pieces written by advertisers and published on your site for a fee. This can be an excellent method for generating revenue while delivering quality content to your audience.
How to become an advertiser on the Getfluence marketplace?
The Getfluence marketplace offers several advantages to publishers looking to monetize their blog or website via selling sponsored articles and guest posts. This sponsored content marketplace helps companies elevate their brand visibility by securing spots in the world's top media outlets, while also presenting publishers with a chance to earn extra advertising income.
Getfluence streamlines the management of your sponsored article and guest post campaigns, making communication between advertisers and publishers more efficient and reducing the complexity of sponsored content campaigns. With its intuitive and transparent interface, you can take advantage of the best offers and easily analyze your ROI.
Generate the revenue your
media deserves
Adopt Getfluence now for your sponsored content
and SEO campaigns.