As an advertiser or marketer, you may struggle to differentiate sponsored articles from the many similar digital advertising formats, such as traditional advertising. Often, these terms are used interchangeably, but sponsored articles are very different from deliberate ads that serve as a distraction to the reader.
This short guide will provide a clear, easy-to-understand definition of a sponsored article. By the end, you'll know exactly what a sponsored article is, including its characteristics, its benefits, and whether sponsored articles are a viable digital marketing prospect for you.
Sponsored Articles: A Simple Definition
There are many forms of sponsored content. Here, we'll be looking specifically at sponsored articles.
Sponsored articles are a type of content marketing that advertisers use to showcase their materials online. An advertiser will pay to publish sponsored articles consistent with the normal format of a publisher's editorial content but feature some sort of brand promotion or campaign.
From this, we can understand why sponsored articles are different from a typical digital advertorial, which acts as an interruption or distraction to the audience's online experience.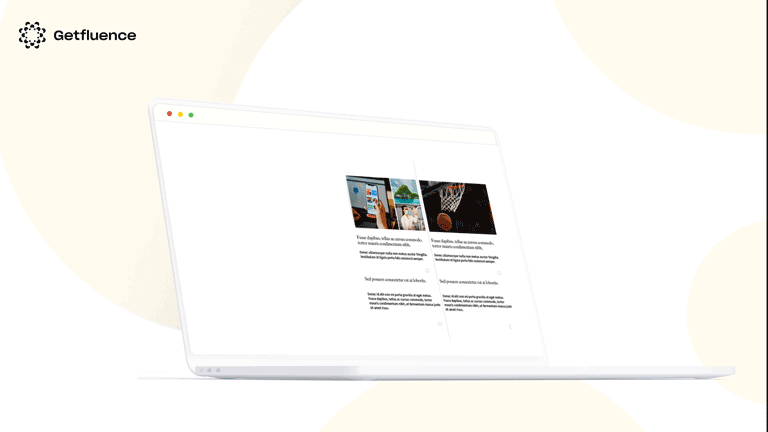 Why Sponsored Articles?
There are many reasons why advertisers are choosing to invest in sponsored content nowadays. One of the biggest drivers is the simple fact that online audiences are opposed to traditional ad formats.
A survey by Backlinko found that an estimated 42.7% of internet users across the globe use some form of ad-blocker on at least a once-monthly basis. Users are losing their patience with adverts that they don't want to see, which has led advertisers to focus more on appealing to potential customers in a more natural, organic way.
Sponsored articles are an effective means of communicating with audiences less forcefully. The article itself is posted on a publisher's website that is respected or appreciated in some form by its audience, which means the advertiser can generate exposure and engagement without the risk of ad blocking.
Characteristics of a Sponsored Article
Same Editorial Design
A sponsored article should have the same editorial design as the publication it is being posted on. This means that readers shouldn't immediately notice that they're reading a sponsored article (or they may not even notice at all).
Backlinks to Advertiser
A sponsored article published in the digital space should link back to the specific brand, product, or service that is being promoted. Again, this should be done organically, ensuring that the article is more like an editorial piece than an ad.
Written by the Publisher
A sponsored article is typically written by the publisher – or produced to make it seem that way. For instance, the post may read, "We've teamed up with Brand X", rather than Brand X writing the article from its own perspective. This helps to appeal to the publisher's loyal readers, who are likely to be turned off by a post written by an advertiser they may have little knowledge about.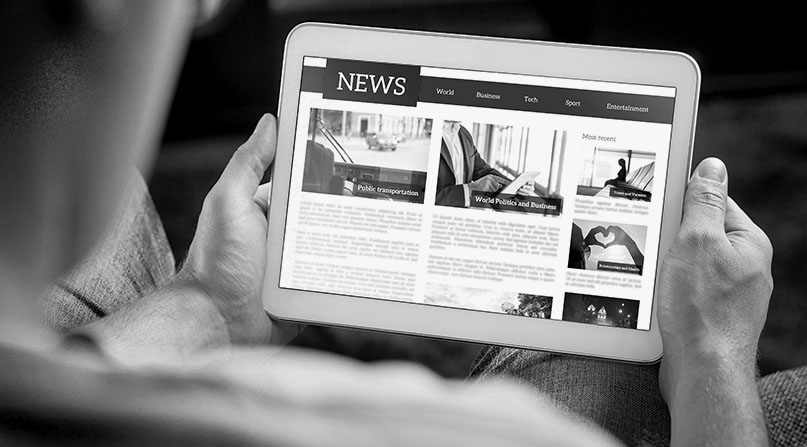 Sponsored Article Benefits
There are several reasons why sponsored articles are becoming a popular form of online marketing:
They give your brand a credible and trustworthy appearance by placing it directly into a media source that the reader enjoys.
They add to the reader's experience rather than disrupting it.
They can be produced for several different platforms in different forms. For instance, a sponsored article may feature on an influencer's blog or be included in a popular online magazine.
They benefit both the content creator/ media source and advertiser.
They can get your brand seen by an entirely new audience on a national or international scale.
Summing Up
Nowadays, there are many forms of sponsored content to choose from. Video, images, and other more visual types of sponsored content are also gaining popularity. While it's helpful to consider all forms of sponsored content for your digital advertising, keep in mind the importance of sponsored articles in particular.
If an audience is committed enough to consume content in print format – especially in the form of a long article – you're arguably more likely to sell them on a product than you are with a single sponsored image that an audience may simply scroll past without absorbing any information.
If you haven't already factored sponsored articles into your business' media planning, it's time you did. Collaborating with influential media platforms could help boost your visibility on an international scale. Make sure you choose the right websites as your collaboration partners to see real success from your campaigns.
Want to know more on how a sponsored article can help your brand? Sign up for free!