Whether you're looking to launch a product or service or strengthen your business' branding, sponsored articles are absolutely worth including in your monthly marketing campaign.
Sponsored articles is content an advertiser pays to feature on a publisher's website. A sponsored article is written by the publisher, not the advertiser, which ensures it fits seamlessly into the editorial content on the publisher's site.
This article looks at the overall benefits of using sponsored articles for branding or supporting a product launch.
Benefit 1: Sponsored Articles Draw Attention
The goal of your branding campaign is, most probably, to draw attention to your brand. For example, you might want to inform readers about a new product or service you've launched or introduce them to your business concept.
Evidence suggests that a publisher's audience is just as likely to read sponsored content as editorial content, which is excellent news if brand exposure is your aim.
A study conducted by Sharethrough and IPG Media Labs found that readers look at sponsored articles more than typical editorial articles. On top of this, this study also found that readers spend virtually the same time reading through each.
Simply put, sponsored articles are, on average, just as popular as a publisher's editorial articles.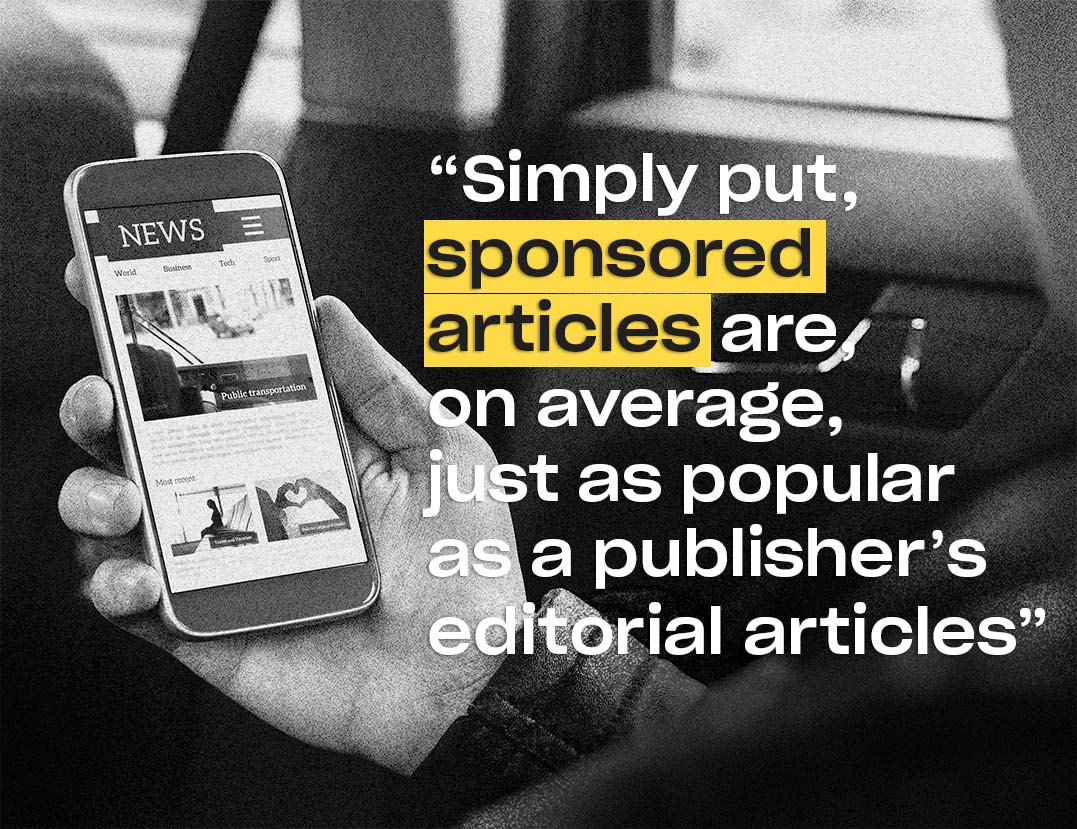 Benefit 2: Sponsored Articles Appeal to an Interested Audience
The issue with traditional ad formats is they're distracting to users.
Think of it like this: Imagine you're reading an article, watching a video, or consuming media in another form online. Then, a huge banner or an annoying video ad appears, ruining your user experience. So, after such an annoyance, I doubt you'd be returning to the same website or choosing the advertised product or service.
Unlike traditional ad formats, sponsored articles are less of a distraction and more of a choice. Readers choose to click on sponsored articles because they're genuinely interested, so they don't feel obliged to read the information presented to them.
It's no surprise, therefore, that a Content Marketing Institute study found that 70% of consumers would rather learn about a product or service through content instead of traditional advertising.
If you want your audience to honestly care about your brand or get excited about a product launch, the data suggests that it's better to do this through sponsored content than traditional ads.
Benefit 3: Sponsored Articles Can Lift Your Brand (Potentially Even More Than Your Own Content)
Even if you consider yourself a very trustworthy business, consumers online don't know this. That said, if you can appeal to an audience through a trusted publisher, there's real potential to lift your brand, perhaps even more than if you wrote your own content.
A Nielsen study found that trust is an essential factor in engaging potential customers in a branding campaign. Marketers and advertisers saw a 50% higher brand lift when they sponsored content from a trusted publisher than marketers who make their content.
Getting your brand or product in front of your target audience is one thing, but gaining their trust is something else. Because sponsored content appeals to an audience that is already loyal to a publisher, there's a much greater chance that this audience will trust your brand, too.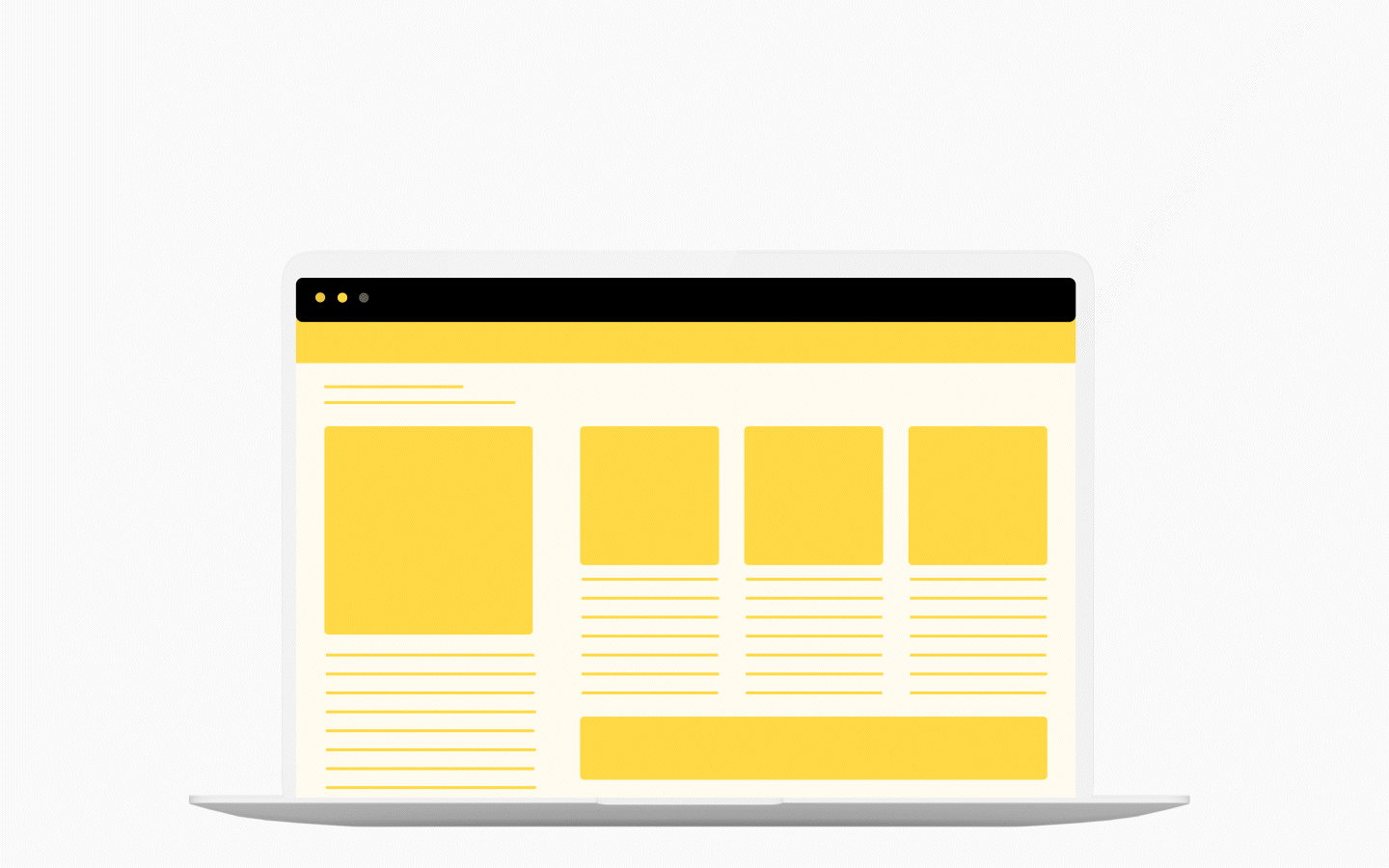 Benefit 4: Sponsored Articles Don't Read Like Ads
Advertising will always have its place when it comes to branding and launching products. But not all consumers want to be advertised to. Sponsored articles reach audiences who wouldn't buy from a traditional ad but would make an informed purchasing decision after engaging with something less ad-like.
Contently found that most audiences can't tell the difference between native content and editorial articles. That isn't about deceiving the reader but making them feel they'll get some value from a piece of content, rather than being distracted by an ad they didn't want to see.
Of course, you can still use traditional advertising to support your launch campaigns. But, using sponsored articles ensures that you appeal to an audience disinterested in traditional ads.
In Summary
The demand for sponsored articles is higher than ever, and for a good reason: Using sponsored articles as part of a broader marketing strategy can benefit brand exposure and business growth. 
If you're hoping to reach worldwide audiences with sponsored articles, you'll definitely benefit from using GetFluence to collaborate with some of the most influential media on your campaigns. Learn more about our platform and how we simplify the process of sourcing publishers to work with here.