Creating a sponsored content campaign can prove highly effective if your goal is to broaden your brand's presence online.
However, deploying a successful campaign takes time and effort. In fact, the entire process can take weeks from start to finish.
Sometimes, your communication with certain publishers might even get you nowhere, costing you more time and money.
This article looks first at the main drawbacks of deploying a sponsored content campaign using traditional sourcing and communicating with media partners. Then, we will examine how you can use GetFluence, our platform, to skyrocket your campaign, plus save effort.
Here are the main reasons producing sponsored content campaigns is challenging:
Finding Contacts Isn't That Easy
Finding publishers or media sources to promote your content is difficult. Not only does a publisher need to be experienced in producing sponsored content, but your services also need to be suitable for promotion on the publisher's website.
If your brand isn't in line with the publisher's existing content, it's unlikely that the publisher will want to work with you. And, If that's the case, you shouldn't work with that publisher, either.
To get the best value out of your investment, research different publishers and their audiences to find those with audiences who are most likely to be interested in your product. Being specific with who you collaborate with will narrow down your search significantly.
Communicating With Contacts Takes Time
Even when you've found several suitable contacts and reached out to them, waiting for a reply takes time. You may have to chase up to receive a response with a follow-up email or phone call or hear nothing back at all.
Individually contacting sources takes much longer than reaching out to the appropriate contact first-time around. You'll likely end up speaking to the wrong person or being passed between multiple contacts before you're directed to the right person.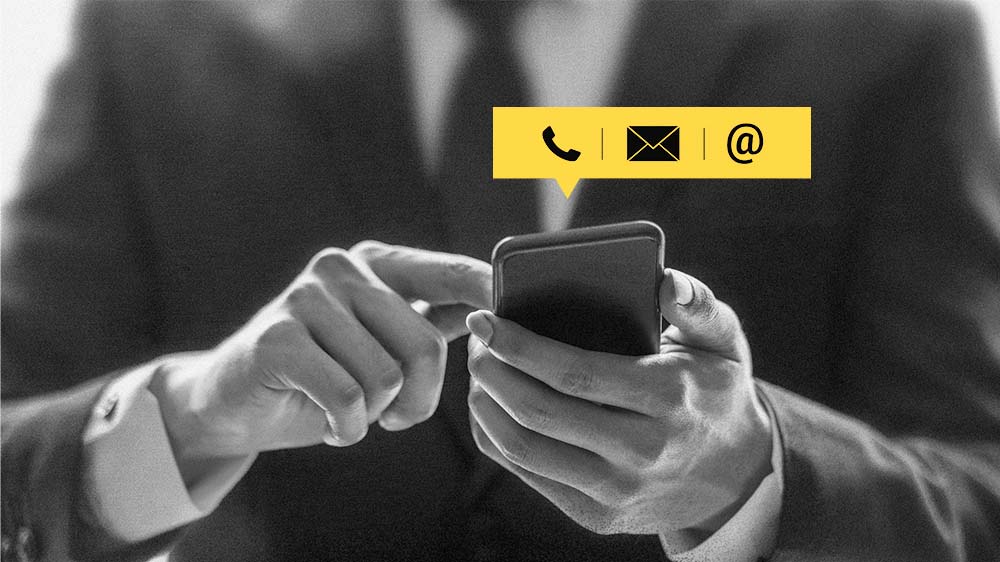 Rates Vary Among Media Owners
There's no set rate amongst media owners and publishers for sponsored articles. That means you're likely to end up paying different fees to different publishers, depending on the rates they choose to set.
Furthermore, there's a lack of transparency regarding sponsored article rates, which can be a turn off for you, the advertiser. And there's also no way to know whether the money you're paying for a campaign is worth the value you receive or whether the publisher has charged a bigger figure to see if they can get away with it.
It's much better to have at least a rough estimate of what you can expect to pay so that you can factor the cost of a sponsored content campaign into your wider monthly marketing budget.
Briefing and Back and Forth Communication Is Time-Consuming
You've found a publisher.
Cool.
Well, you're not done yet.
Back-and-forth communication takes approximately two weeks. That includes sending over the brief, answering inquiries, and viewing and assessing the completed article.
If you've reached out to multiple publishers at once, be prepared to juggle a number of separate communications at once, too. Trying to remember the stage of the process you've reached with each contact can be an extra, unwanted challenge.
Even though sponsored articles have noticeable benefits in brand recognition and audience engagement, you may be put off investing in this aspect of digital marketing purely because of how much time and effort is required from start to finish.
How to Simplify a Sponsored Content Campaign
When running a sponsored content campaign, there's no need to take on too many responsibilities.
Rather than finding your own contacts and potentially dealing with the wrong people, use Getfluence to access a diverse catalog of publishers that might suit your project.
Getfluence is particularly valuable for advertisers who want to scale their sponsored content outreach. Choose from hundreds of influencers and contact the right people only when you're ready to get started.

Using Getfluence helps you save up an average of 70% of your time spent managing your sponsored content campaigns. Instead of chasing up on non-responders or sending back-and-forth emails with random employees, secure your campaigns with the necessary communication.
We negotiate publisher's rates in advance, so you can make marketing investments with certainty and get plenty of value from your money spent, too. 
Getfluence is an international company spanning Spain, Italy, France, and Germany, and we're here to help you reach wider audiences with your branded campaigns. Learn more about our effective sponsored content services here.