"Getfluence has been a critical pillar in our growth process from the start. Thanks to them, we have seen significant growth for our clients such as Yousign, Storefront, and Gong." – François Dragon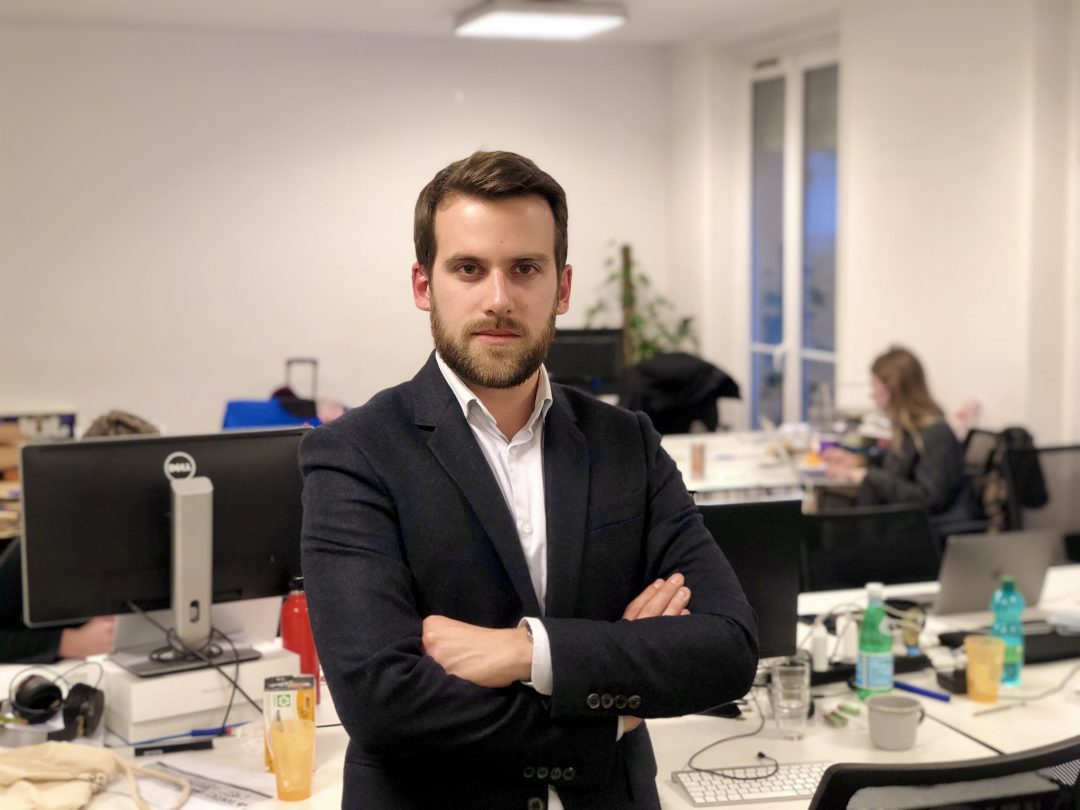 Webloom in a nutshell:
SEO / SEA agency / industry.
SEO / SEA specialists dedicated to creating long-term growth through Google.
Serves more than 70 clients, including many fast-growing startups.
Turnover of 1.3 million euros in 2022.
COMMERCIAL CHALLENGES
Webloom is an SEO / SEA agency dedicated to creating long-term growth through search engines such as Google.
Working with a diversified portfolio of over 70 clients, including some of the most promising startups, Webloom has constantly sought effective ways to increase their online visibility.
Before Getfluence, the market did not easily allow quality publishers to connect with advertisers or agencies, and unscrupulous intermediaries often dominated.
The need for a marketplace that would allow such a connection in a transparent and efficient manner was great.
HOW DO WE HELP OUR CLIENTS ACHIEVE NEW GOALS?
From the start, Getfluence has played a key role in solving this challenge. By providing a reliable and efficient marketplace, we have enabled Webloom to seamlessly connect their clients with quality publishers.
At Getfluence, we strongly believe that success in link building rests on a solid partnership and appropriate support. Our Account Managers and Customer Success Managers are always there for our clients, guiding them at every step of their link building journey.
When a client joins us, our team begins by deeply understanding their specific needs and goals. With this knowledge, we advise on the best strategy to adopt, taking into account their budget, their industry, and their target audience.
For each link building campaign, our clients are guided on the best content creation practices and on identifying the most relevant sites to get backlinks from. We ensure that sponsored content is not only of high quality but also perfectly aligned with our clients' brand and captivating for the target audience.
With Getfluence, link building is not just about getting backlinks, but an opportunity to improve brand visibility, reputation, and online authority.
IMPACT
Thanks to Getfluence, Webloom was able to facilitate the link building process, generating impressive growth for their clients. Getfluence has become an indispensable part of their strategy, helping to transform the sponsored articles industry in France and beyond.
Before using Getfluence:
X Difficulty in establishing transparent connections between quality publishers and advertisers or agencies.
X Dominance of unscrupulous intermediaries in the market.
X Complicated and laborious link building process.
X Limited growth for Webloom's clients.
After using Getfluence:
V Ease of connection between quality publishers and advertisers or agencies through a reliable and efficient marketplace.
V Reduction of the dominance of unscrupulous intermediaries in the market.
V Simplified link building process, allowing for faster and more efficient implementation.
V Significant growth for Webloom's clients, notably +600% for Yousign, +300% for Storefront and Gong.
The growth of most of our clients is largely attributable to the link building efforts that Getfluence made possible.

François Dragon, co-founder of Webloom.
In conclusion, Webloom's experience with Getfluence has been positively transformational.
As François Dragon summarizes: "Always a pleasure to use the marketplace and to meet the wonderful personalities hiding behind it, from Marc to all the always highly reactive customer service members."